The School of Natural Building can run residentials for students of built environment disciplines across architecture, engineering, planning, landscape and more. We provide students with a hands on learning experience, working with sustainable building methods such as cement-free foundations, straw bale building, natural fibre insulations, retrofit, carpentry and clay and lime plastering.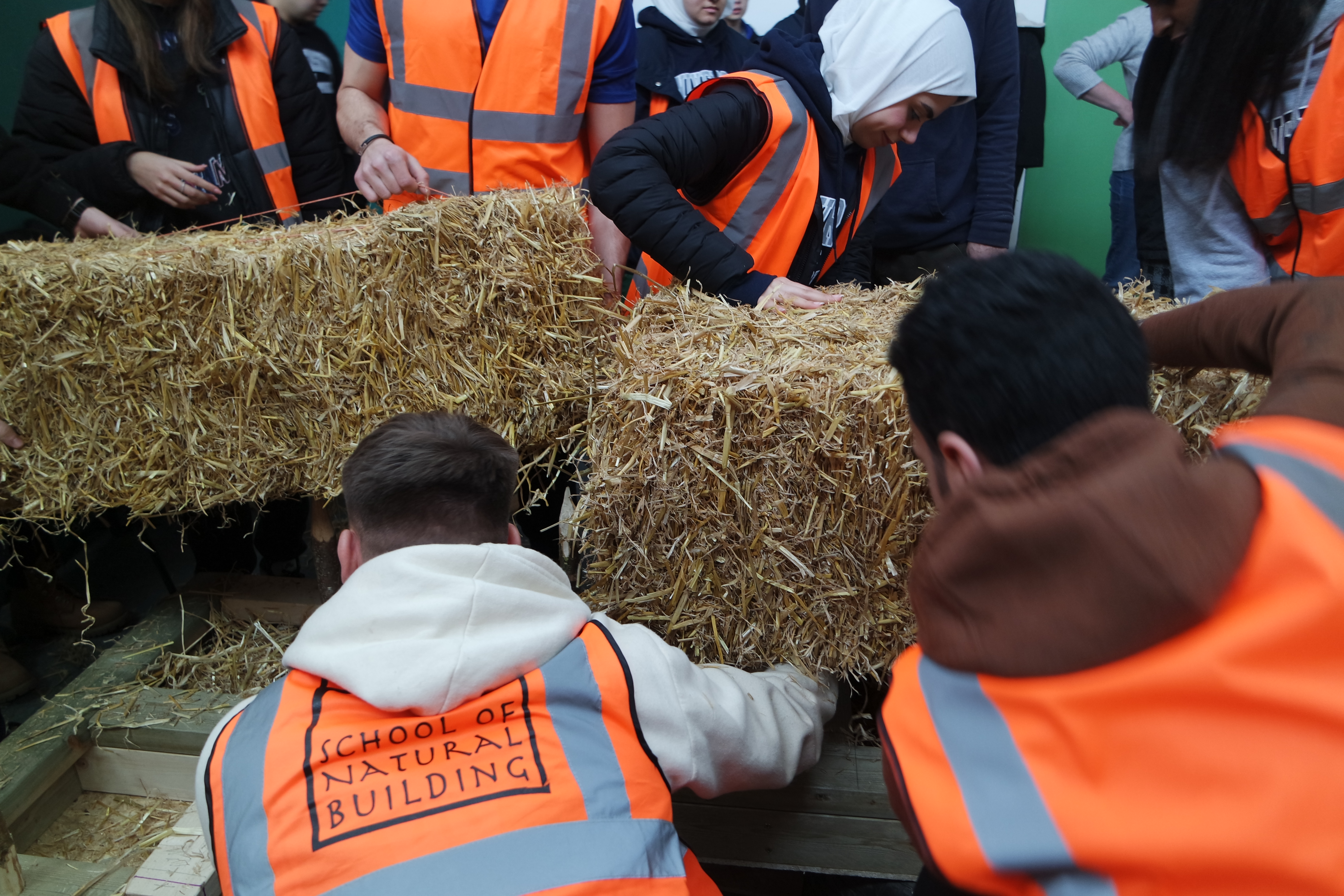 We can tailor a bespoke programme to your group; choose from a range of theory and practical training sessions. Residentials run from 2-5 days where we can construct a small building (temporary or permanent) at our workshop facilities in Tod College, West Yorkshire.
We have worked with the University of Liverpool to pilot the programme with great success, running three residentials for different cohorts of their civil and architectural engineering students.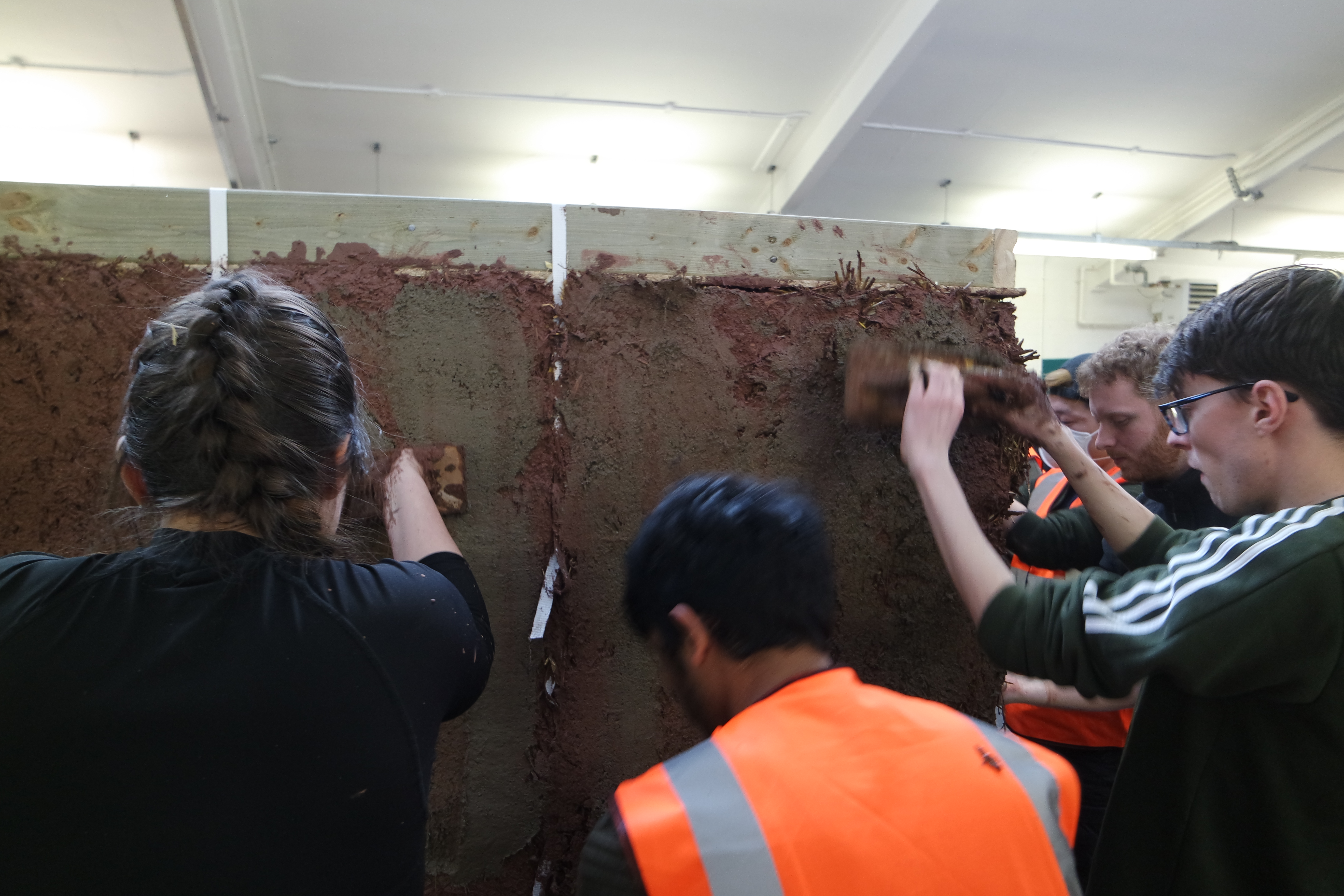 With research increasingly highlighting the adverse effects of poor quality housing on our health and wellbeing, it is clear that we should be designing for health from the outset; natural materials bring positive health benefits and improve indoor air quality.
Natural Building also forms a positive response to the current construction practices that contribute to climate and ecological breakdown. Natural materials can be reused, recycled or composted and returned to the earth once we're done with them. By designing for deconstruction and eliminating toxic materials from the outset, the eventual dismantling process is safe for both the natural environment and the people who are carrying out the work. By responsibly managing the end-of-life process, this reduces material consumption and closes the loop on the circular economy model.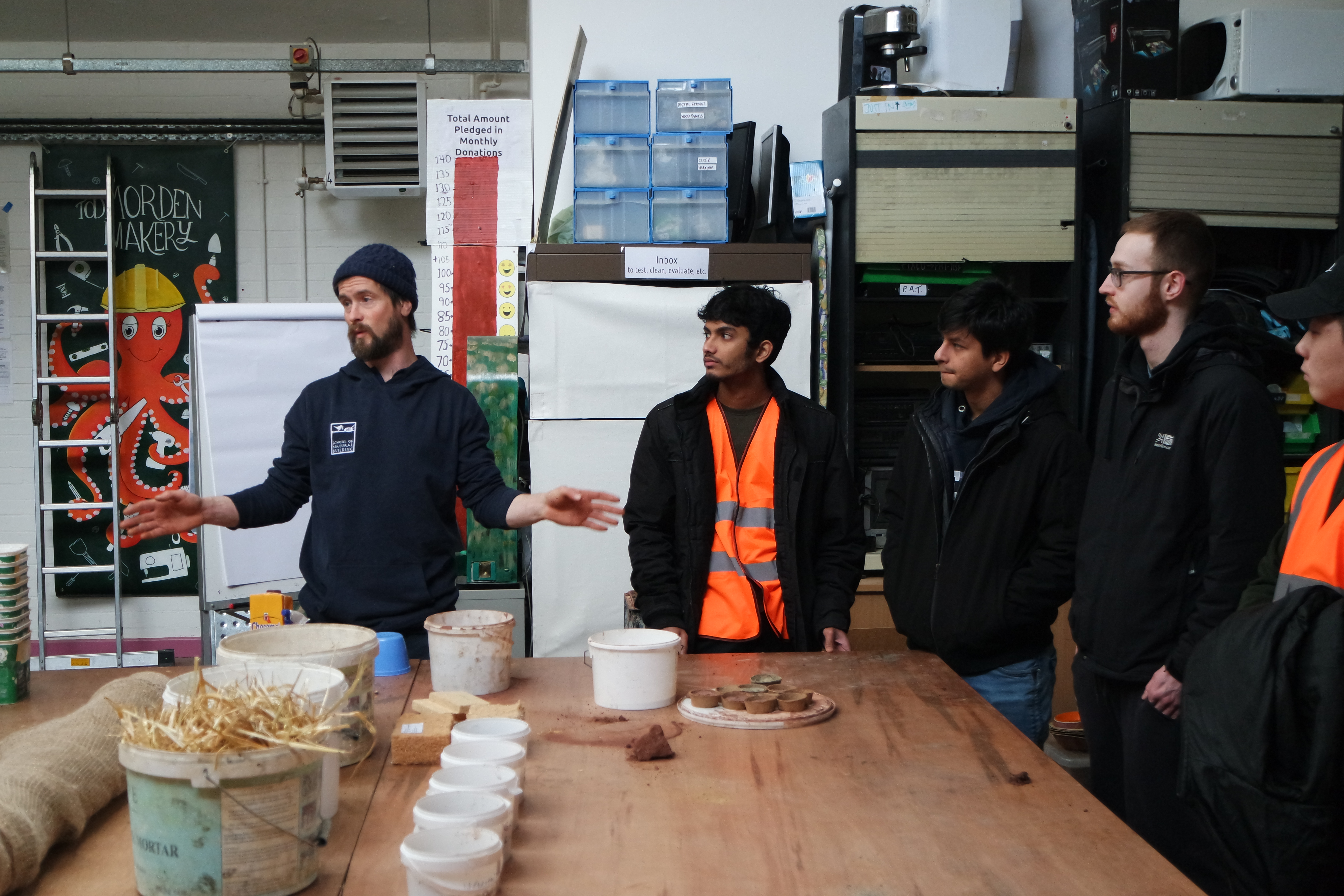 Many students do not currently have a working knowledge of how sustainable materials work in practice. Our residentials introduce them to these materials and concepts in a fun and dynamic environment, inspiring students to be a part of the solution to the climate emergency. Equip your students with the knowledge and practical toolkit to boost their employability and enable them to implement more sustainable practices in the industry going forwards.
Check out our brochure here to see more and get in touch to discuss your group's needs – schoolofnaturalbuilding@gmail.com