All you ever wanted to ask about strawbale building
Glasgow School of Art: Friday 12 April 2019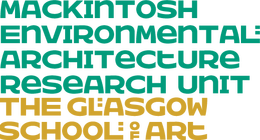 We are delighted to provide this course in partnership with the Mackintosh Environmental Architecture Research Unit of Glasgow School of Art.
This one day workshop has been specially extended for 2019 and will cover all the bits you haven't understood or didn't even know about!
Natural foundations that can save you £££s
Plinth walls and foundations – what's the difference?
Airtight doors & windows without expensive tapes
Weather protection and the importance of drip edges
How do I attach wall cupboards and sockets to straw walls?
Compression for load-bearing & infill
How do I build the roof first on my loadbearing building?
Prefabrication developments
QUESTION TIME
Once booked on the course, you can send your questions to Barbara Jones and she will answer them during the day. "An awesome and inspiring workshop and I'll definitely be booking on the next course"  Pip.
Here's Fred Campbell doing a brilliant job with hazel pins at our Tulse Hill Practical Course!
All courses begin at 10 am and end at 4 pm. Please bring your own lunch or use the pub facilities downstairs from the training room. Tea & coffee provided. A pen and notebook will be useful.
The venue is GSA School of Simulation and Visualisation, The Hub, Pacific Quay, Govan Road, Glasgow, G51 1EA  Map link
Cost: £75.00 (Early Bird offer of £100 for two people, if you book 3 weeks before the course date).
To book your place, please email allan@schoolofnaturalbuilding.co.uk or pay direct using PayPal: