5 to 9 September FULLY BOOKED
5-day Straw Bale Wall Raising Course in beautiful Skipsea, East Yorkshire. This course will cover the practical aspects of strawbale wall building, including:
How to dress and customise bales
Notching
Loadbearing and infill techniques
Compression of the walls and much more!
The roof has already been built, and we hope to lower it onto the walls at the end of the course.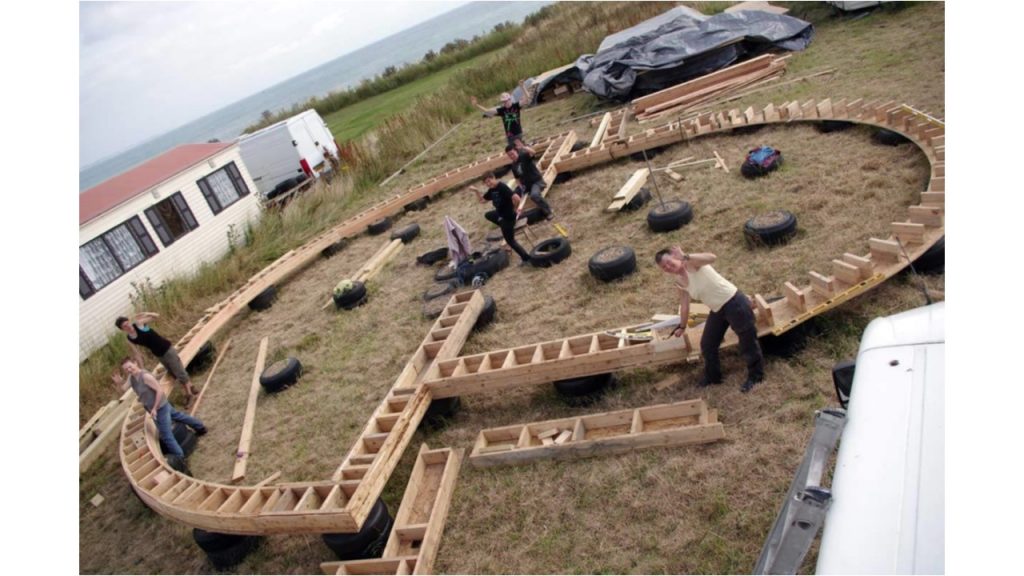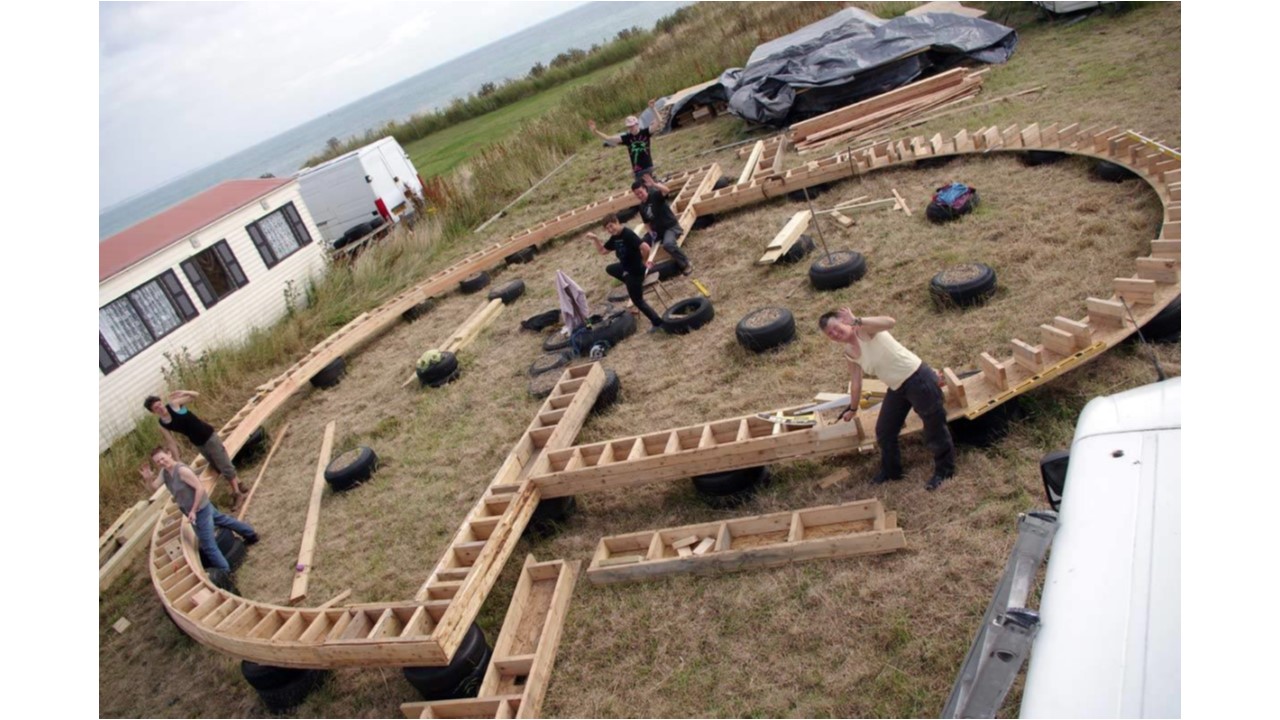 There is free camping available on site and all food will be provided. Camping is basic, there is a compost toilet (called Looease!), no running water or showers, but the sea is close by. Everyone should bring as much water as they can, plus all camping equipment. Camper vans can be accommodated.
It's a lovely site, located on the edge of the cliffs in Skipsea, East Yorkshire. The front South facing elevation has a curved formation joined by 2 right angles to a larger semi-circular layout giving experience of both straight and curved walls. This beautiful plot is on a cliff top 30 metres from the sea!
Volunteers are welcome to stay after the course till the 12th September to help with fitting window and door sub-frames, preparation for plastering including trimming, straightening and stuffing etc.
Cost = £325.00: to book your place on this unique opportunity, email allan@schoolofnaturalbuilding.co.uk or pay direct using PayPal: