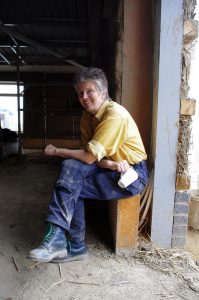 Barbara Jones, the UK's leading authority on Straw Bale Building, joined forces with LILI (Low Impact Living Initiative) to create an online course.
Based on Barbara's ever-popular and recently updated book, Building with Straw Bales, the course features more than 200 minutes of clear and concise demonstration, explanation and instruction from Barbara herself. Also included are pdfs of diagrams and text to further illustrate the content. An absolute bargain at only £30!!
To access this amazing resource, click here.