Glasgow School of Art: Saturday 13 April 2019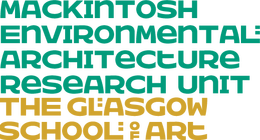 We are delighted to provide this course in partnership with the Mackintosh Environmental Architecture Research Unit of Glasgow School of Art.
Worried about climate change and the survival of the planet?  Keen to live more lightly on Earth by using natural materials?
Then this newly expanded course is for you. It will give you an understanding of hot topics such as:
Healthy indoor air quality
Humidity regulation -say goodbye to mould and condensation
Historical precedents – plasters that last
The natural cycle of lime
How and why lime works better than cement
Making clay plasters from earth
Realistic costs
The course begins at 10 am and ends at 4 pm. Please bring your own lunch or use the pub facilities downstairs from the training room. Tea & coffee provided. A pen and notebook will be useful.
The venue is Blythswood Square Halls of Residence, 200 West Regent Street, Glasgow, G2 4DQ  Map link
Cost: £75.00 (Early Bird offer of £100 for two people, if you book 3 weeks before the course date).
To book your place, please email allan@schoolofnaturalbuilding.co.uk or pay direct using PayPal: