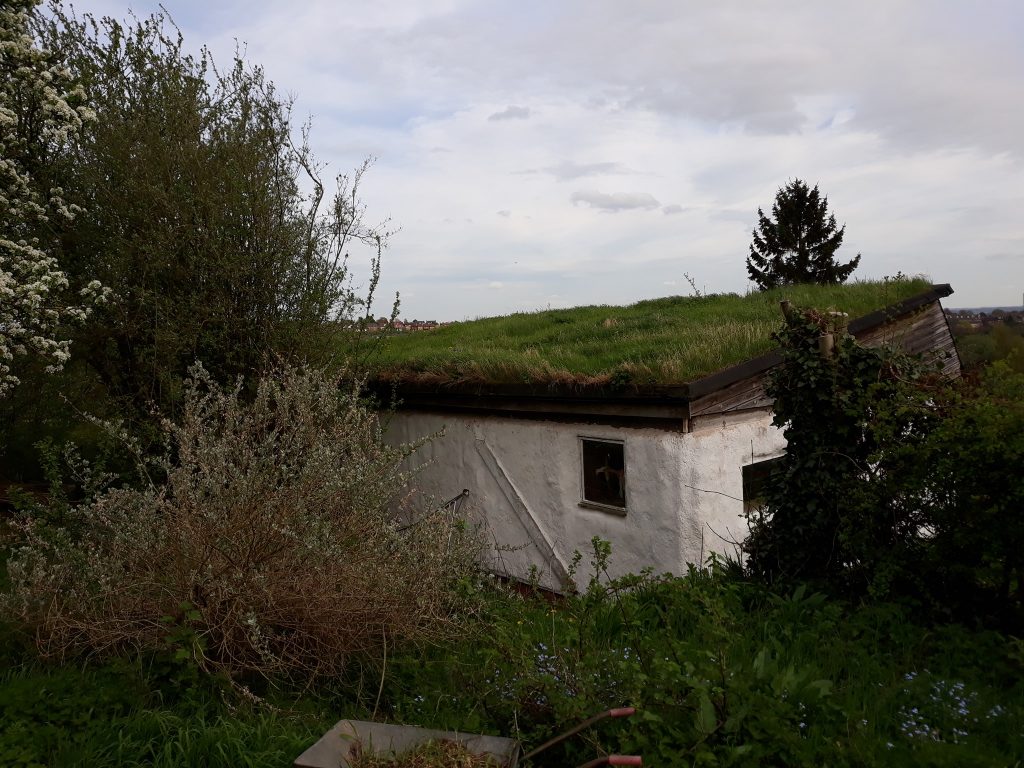 Orchard Building: a 40m2infill building for Ecoworks Community Garden in Nottingham. Built by Grasshopper Green with Tim Allman on straw.
The orchard building has a green roof and wood-burning stove, and includes a garden kitchen, area for basket weaving and comfortable seating and eating spaces.
Ecoworks are a charity that provide a range of opportunities and activities including organic gardening, natural building, permaculture, seasonal garden cooking, eco-craft and willow basketry, wildlife conservation and art.