Volunteer opportunity in beautiful Skipsea, East Yorkshire – 21st to 25th November 2018
5-day Straw Bale Wall Raising, plus other tasks such as roofing, straw floor insulation, installing windows and doors (only if we manage to finish the straw). This week will mainly be to build the curved straw bale walls of a single storey, three bed house on car tyre foundations. Design is loadbearing, and the roof is already in place, but higher than its finished position so we can get the straw in place. There is free camping available on site and lunches will be provided, shared cooking for meals. Camping is basic, there is a compost toilet (called Looease!), no running water or showers, but the sea is close by (Brrr!). Everyone should bring as much water as they can, plus all camping equipment. Small camper vans can be accommodated. Alternatively there is a caravan site nearby where you can book warmer accommodation. We'll aim to put you in touch with others who want to share if you let us know.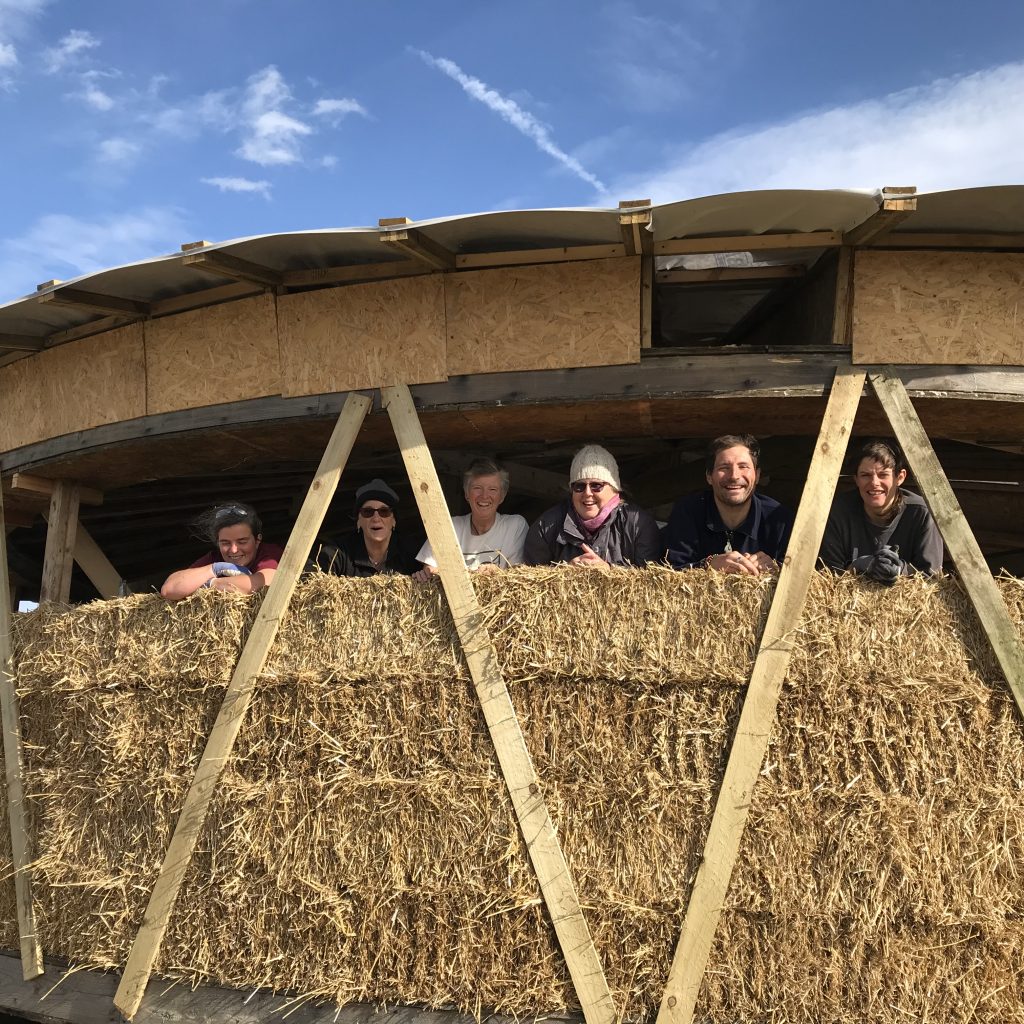 It's a lovely site, located at the edge of the cliffs in Skipsea, the house is designed as two semi circles one big and one small. And the plot is on a cliff top 30 metres from the sea!
Email barbara@schoolofnaturalbuilding.co.uk if you're interested.